Sheremetyevo International Airport Hotel Bookings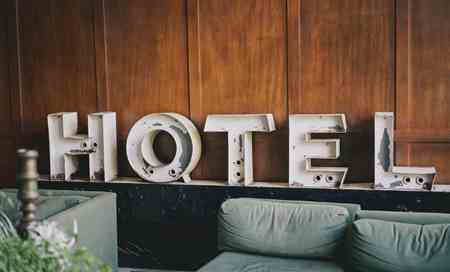 Russia, and the capital city of Moscow, is a place with a lot of history, including a lot of modern history from the Soviet era. As Russia is a huge country area wise a good option is to rent a car and travel around to see the cultures and areas not just in the Moscow area, but in other parts of Russia as well.
If you decide to stay in Moscow, or to have your base there, during your visit you have plenty of hotel options to choose from, including a number of modern capsule hotels.
Below is a selection of options that might be of interest to look at, and when using booking.com you have a wide variety of filters to help you make the choice best for you.
This hotel is conveniently located right next to the airport and has a free airport shuttle leaving for all terminals every 20 minutes. The Aeroexpress railway station is located only 100 m away with a connection to central Moscow that will take you in either direction in 35-50 minutes. If you drive a car, rental or personal, there is free parking available.
The modern rooms of this hotel are equipped with a satellite TV, a private bathroom, free WiFi and a 24-hour room service.
This is a great option for parents as up to two children up to the age of 16 stay for free when sharing with parents. For any guest who wishes to stay in shape or relax there is a Spa and wellness area with a modern fitness center, a swimming pool, a sauna and a hammam (Turkish bath).
Holiday Inn Express Moscow – Sheremetyevo Airport
This hotel is located only a few minutes' walk from Terminal E and the Aeroexpress Terminal, with trains to take you into central Moscow and the Belorussky Train Station.
All the rooms at the Holiday Inn Express Moscow Sheremetyevo Airport are equipped with a kettle and are air-conditioned. Each of the rooms has a seating area and a private bathroom with a shower so you can rest and relax after or before your travels or the sightseeing of the day.
Breakfast at this hotel starts at 05.00 even on Sundays, which makes this hotel an exceptionally good choice for any early bird travelers, and it also offers a free transfer shuttle bus to some of the terminals; D, E and F.
To stay at this hotel you need a valid visa.
Old Town in Kuznetsky is located only 2 minutes from the very famous Bolshoi Theatre, in the heart of Moscow, with the Kremlin and the Red Square a 10-minute walk away.
The pastel coloured rooms have a classic style and are bright, and each room have a satellite TV, a kettle and a private bathroom.
The central location gives you a grand variety of cafés and restaurants within the neighbourhood, with anything from a simple coffee to fine dining. There are two metro stations within a few minutes' walk from the hotel which will take you to and from other locations in Moscow.
As with all hotels located in the heart of Moscow this too is only a short walk to several of the top attractions in the city. The Red Square and the Kremlin are only a 15 minute walk away, and while there is a restaurant to dine in at the hotel there is a variety of other dining options within a few minutes from the hotel.
The rooms have comfortable beds, a kettle and a private bathroom and are air-conditioned and soundproofed. There are electrical sockets near the bed and all rooms have a flat-screen TV.
While the hotel serves breakfast the selection of breakfast options in the nearby area gives you the opportunity to try different types of breakfasts every day if you prefer to.
The central location of Vremena Goda Hotel also means that you have quick and easy access, only a few minutes' walk, to the Moscow metro system.
Villa Kadashi Boutique Hotel is located in central Moscow with several of the top attractions within a 15-20 minute walking distance. These attractions include the Kremlin, Red Square, Zaryadye Park, St Basil's Cathedral and Lenin Mausoleum.
The rooms at the hotel are equipped with a desk, a flat-screen TV with satellite channels, a private bathroom with a shower and some of the rooms have a safety deposit box to store your valuables in when you go out sightseeing.
The hotel serves a continental or á la carte breakfast, and guests can choose to dine in the restaurant on site, which offers a variety of European dishes.
Being centrally located this hotel sits in a 5-10 minutes proximity of two different metro stations, and for those who don't want to eat at the hotel the neighbourhood has a wide variety of places to eat breakfast, lunch and dinner at.
Capsule Hotel InterQUBE Tretyakovskaya
If you are on a budget and you don't mind small spaces this capsule hotel might be just what you are looking for. Set in the Zamoskvorechye district the Capsule Hotel InterQUBE Tretyakovskaya is located a 15 minute walk from Red Square, and several other top attractions in central Moscow.
The capsules are divided into several personal rooms, both single and double, and they are divided into floors with a common area and a kitchen area on each floor, with free tea and coffee available at all times.
If you want to go somewhere within Moscow by public transportation there are several metro stations in the nearby area.
All rooms have air-conditioning, a flat-screen TV with cable channels, free WiFi, and a wardrobe. The common areas offer television networks, board games, puzzles, books, DVDs, and music for children, as well as outdoor play equipment. This hotel is perfect if you want a different hotel experience with your family, or for yourself and/or your partner.
Recommended Hotels Near to Moscow Sheremetyevo Airport
Find Hotels near to Moscow Sheremetyevo Airport
Frequently Asked Questions - Moscow Sheremetyevo Airport Hotels