Train Transfers To and From Moscow Sheremetyevo Airport



Sheremetyevo International Airport Train Transfers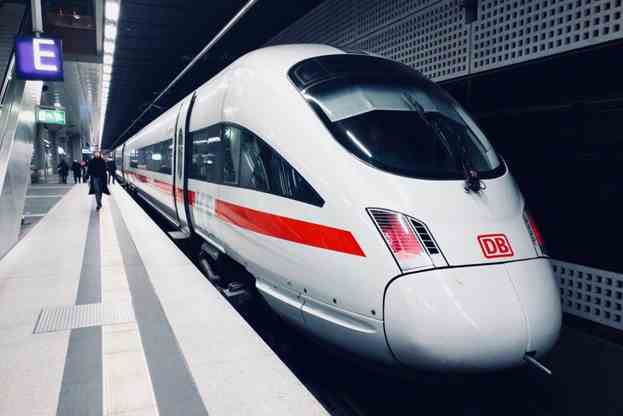 When you arrive at Sheremetyevo International Airport (SVO) you have a number of options for transfer to leave the airport, or for arriving at the airport before your departure to another destination. Besides renting your own car from one of the Sheremetyevo Airport rental car companies, you can also take a taxi, the bus, or the train.
Transfer by Train
The trains between Moscow and Sheremetyevo Airport are run by Aeroexpress and it will take you to Moscow center in between 35 and 90 minutes, depending on which station you are going to. Aeroexpress serves all three main airports in Moscow, and is a subsidiary to Russian Railways.
The trains offer restrooms, luggage compartments, adjustable seats and electric outlets with business class coaches available.
At Moscow Sheremetyevo Airport Aeroexpress has its own terminal, Aeroexpress Terminal, and you reach it through the moving covered pedestrian walkways from terminals D, E and F. From terminal C please proceed to terminal B through the walkway, and from there take the inter-terminal metro train (see below for more details) to the station in between terminals D and E.
There are several available options on how to purchase a ticket for the Aeroexpress trains. You can either go to their website where you can download their app (will give you a slight discount on your ticket purchase) or buy a ticket right there, or you can purchase your ticket at the ticket desk in the terminal. Going to the airport there are ticket desks available at the different train stations that service the trains.
Trains leave every 30-60 minutes depending on time of day, the first one leaving the airport at 05.15 and the last one at 23.45.
The train stops at several different stations in Moscow so please make sure to find the one closest to your destination for smooth transfer.
Aeroexpress Stations in Moscow
Okruzhnaya station – 35 minutes – standard fee 500₽
Savelovskaya station – 45 minutes – standard fee 500₽
Belorussky Railway Terminal – 50 minutes – standard fee 500₽
Odintsovo station – 91 minutes – standard fee 500₽
Inter-terminal metro train
To move between the terminals at SVO Airport you either walk, use the moving walkway, take a taxi or a shuttle bus, or take the inter-terminal metro train. Between the terminals within the Northern Terminal Complex; terminals B and C, and the terminals within the Southern Terminal Complex; terminals D, E and F, there are moving pedestrian walkways to easily find your way to or from your terminal, but if you want to get from one complex to the other there is an inter-terminal metro train that will move you from one place to the other in 4 minutes. This is a free 24/7 service with trains leaving every 5-7 minutes.
There are two stations for the inter-terminal metro train with one station located on Floor 1 in Terminal B and the other on Floor 1 in between terminals D and E.