MOSCOW SHEREMETYEVO AIRPORT (SVO) INFORMATION
Origin
Airline
Flight no.
Scheduled
Est./Actual
Status
No flight arrivals were found at Moscow Sheremetyevo Airport.
Destination
Airline
Flight no.
Scheduled
Est./Actual
Status
No flight departures were found at Moscow Sheremetyevo Airport.
Car Hire at Moscow Sheremetyevo Airport
UNBEATABLE VALUE CAR RENTAL
Free Amendments | Free Cancellations | No Card Fees




Sheremetyevo International Airport - All Information on Sheremetyevo International Airport (SVO) Moscow Sheremetyevo Airport
Sheremetyevo International Airport, Khimki, Moscow Oblast, Russia 141 400
phone +7 (495) 232 65 65
phone+7 (495) 578 65 65 (Lost + Found)
emailcallcenter@svo.aero
emaillost-and-found-fe@svo.aero (Lost+Found)
Facts and History about Moscow Sheremetyevo Airport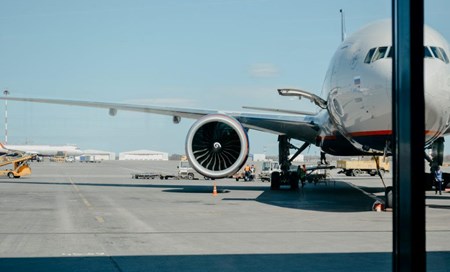 Sheremetyevo Alexander S. Pushkin International Airport (Russian: Международный аэропорт Шереметьево имени А.С. Пушкина/Mezhdunarodnyy aeroport Sheremet'yevo imeni A.S. Pushkina), more commonly known as Sheremetyevo Airport, or Moscow Sheremetyevo Airport, is Europe's eighth busiest airport, as well as the busiest airport in Russia. It is one of several international airports servicing the Moscow area. The airport has the IATA code SVO and the ICAO code UUEE.
Moscow Sheremetyevo Airport is located 29 km/18 miles northwest of Moscow, in the town of Khimki, Moscow Oblast.
Sheremetyevo Airport was initially built as the main airdrome, with construction beginning in 1953-54, for the Soviet Air Force, but as of August 11th, 1959, it is an international passenger airport. On this date the very first Tu-104 aircraft landed there with passengers from Leningrad. The first aircraft landed at the airdrome in October, 1957. On June 1st, 1960 the first international flight; Sheremetyevo – Schoenefeld, Germany, took place, and the official opening of the airport complex was held on the following day.
Sheremetyevo has been a member of the International Airport Association since 1975. In preparation for the 1980 Summer Olympics, also known as the Games of the XXII Olympiad, a new complex, Sheremetyevo-2 was constructed. The complex was designed to serve 6 million passengers a year, or 2,100 per hour. During the 2000's the airport kept growing, adding both a runway and new terminals, including the railway terminal Aeroexpress with direct trains to central Moscow.
In January 2009 the master plan for the development of the airport until 2030 was confirmed and it suggested increasing the airport capacity to 64 million passengers annually, as well as developing a second airfield with a third runway.
In December, 2011, Sheremetyevo International Airport was the first airport in Russia to open an Airport Control Center (ACC) for managing and coordinating different aspects of the airport's business processes and different departments, including aircraft maintenance and the logistics of passengers and luggage.
In March, 2013, the airport was declared the best airport in Europe in terms of passenger service in 2012 by ACI's (Airport Council International) International Research Program ASQ (Airport Service Quality) as the first Russian airport to be honoured with the title. It might be nice to know that signs at the airport can be found in both Russian and English.
At the end of 2018, as a result of an all-Russian vote to rename the airports, headlined "Russia's Great Names", it was decided that Sheremetyevo International Airport was to add the Great Russian poet Alexander S Pushkin's name to its official name as a tribute, making the official name Sheremetyevo Alexander S Pushkin International Airport.
In 2019 the Sheremetyevo Airport saw 49,933,000 passengers arriving or departing the airport, as well as 386,370 aircrafts and 379,000 tons of cargo. 40 airlines operate daily flights to and from 60 different countries, and it sees 45 flights take off every hour.
The airport has 3 concrete runways of between 3,200-3,700m/10,499-12,139ft. It has 4 active passenger terminals divided into a Southern Terminal Complex (terminals D, E and F) and a Northern Terminal Complex (terminals B and C).
An inter-terminal metro Automated People Mover (APM) between the North and the South Complex saw its first passengers in May, 2018. Terminal C is currently under construction, and Terminal A is a specialized freestanding terminal that serves business and private passenger aviation. Terminal G is in the plans for 2024.
The airport also has a railway terminal, Aeroexpress Terminal, connected through the covered pedestrian walkways in the Southern Terminal Complex, servicing direct trains between the airport and Moscow city center.
The Sheremetyevo Alexander S Pushkin International Airport serves as the hub for Russian airline Aeroflot as well as Nordwing Airlines, and representatives of three major airline alliances (SkyTeam, Star Alliance and OneWorlld) use the airport's services.
The nearest international and domestic airport is Vnukovo International Airport (VKO) located 31 km/19.26 miles southwest of Moscow, and Moscow Domodedovo Airport (DME) is located 45 km/27.96 miles south of Moscow.
Arrivals, Departures and Airlines at Sheremetyevo International Airport
Food and Shopping
Sheremetyevo Airport (SVO) is an airport where it is easy to spend time as it has plenty of duty-free shops, restaurants, cafés, and bars in all the terminals both airside and landside, and you can also find medical centers, pharmacies and a chapel there.
Family and Disability Friendly Lounges at Sheremetyevo Airport
This airport is both family friendly as well as friendly for people with reduced mobility or health with several lounges dedicated to them, including mother-and-child lounges for parents with children up to 7 to make the wait at the airport as smooth and relaxed as possible, and several lounges for disabled passengers with specially equipped bathrooms and areas to rest.
Disability Assistance at Sheremetyevo Airport
For passengers in need of assistance due to disability the airport offers an accompaniment service to help move both passenger and luggage between transfer and plane. Please order the assistance on the website or contact the airport at +7 (495) 578 6565 at least 3 days before arrival at the airport. If arriving on a flight please ask the staff at your airport of departure to let the staff at Sheremetyevo Airport know you are well on your way.
Parking at Sheremetyevo Airport
There are several outdoor and indoor parking lots connected to Sheremetyevo Airport. Some are located right outside your terminal and some are located a bit further away using shuttle buses to transport travelers between the parking lot and the airport.
ATM's, Bank Branches and Currency Exchange at Sheremetyevo Airport
Financial amenities such as ATMs are well represented in all terminals, as are currency exchange offices, and a number of Russian banks have branches representing them in several of the terminals.
Smoking at Sheremetyevo Airport
Smoking inside the airport is strictly forbidden, as is smoking within 15 m/ 49.2 ft. of the entrances, and may lead to a fine if not followed. Instead there are smoking pavilions located outside of the terminals equipped with ventilation systems, isolated from the rest of the airport premises.
WiFi at Sheremetyevo Airport
Moscow Sheremetyevo Airport offers all passengers free WiFi. Please follow these steps to connect to their network:
Search for _SheremetyevoWi-Fi
Register with your phone number
Select one of three methods for identification and variation;
Callback – You will get a callback to your phone with the last 4 digits of the number being your verification code, enter it where indicated. Do not answer the call.
SMS – You will receive an SMS with the verification code
Passport and selfie – you will be asked for your passport and to take a selfie and you will receive the verification code
Once the verification code is entered you are ready to go online
Car Rental at Sheremetyevo Airport
All car rental companies at Sheremetyevo airport are located on Floor 1 in Terminal D, these include Sixt, Europcar, Rentmotors, Elex Polus and Avis.
Transfers at Sheremetyevo Airport
Your choice of transfer to or from Sheremetyevo airport includes buses, taxi and train, and no matter what your schedule or budget is you should have no problem finding an option that suits you.
Buses at Sheremetyevo Airport
There are buses and fixed-route taxis going from outside some of the terminals to Moscow, as well as the nearby towns of Khimki and Lobnya.
Taxis at Sheremetyevo Airport
Taxi stands from the official airport taxi company, Yandex. Taxi, can be found inside all the terminals in the arrivals or common areas.
Trains at Sheremetyevo Airport
The Aeroexpress Terminal, connected to terminals D, E and F through the covered pedestrian walkway, is a railway terminal from which you can take the direct train to Moscow.
Hotels near Sheremetyevo International Airport
There are a number of hotels to suit all budgets and requirements at or near Sheremetyevo International Airport.
Parking at Sheremetyevo International Airport
See options for parking services at Sheremetyevo International Airport.
Additional Services and Amenities at Sheremetyevo International Airport
At Sheremetyevo International Airport you will find the usual array of bars and restaurants, airport lounges and shops.
Things to do in Moscow
There are a number of activities to suit all ages and interests in the region - see a selection of tourist activities in Moscow, Russia.
Airport Contacts
Address: Sheremetyevo International Airport, Khimki, Moscow Oblast, Russia 141 400
General phone: +7 (495) 578 65 65
General Email: callcenter@svo.aero
Lost and found Email: lost-and-found-fe@svo.aero
Lost and found phone: +7 (495) 578 65 65
Official website: https://www.svo.aero/en/main
Local Information
Drive on: Right
Electricity: 220V/50Hz
Plug: C, F
Currency: Russian Ruble (Rouble) - ₽
Services at Moscow Sheremetyevo Airport
Useful Information about Moscow Sheremetyevo Airport